The Birmingham 2022 Commonwealth Games will take place between the 28th July and 8th August 2022.
The Commonwealth encompasses almost one-third of the world's population. The Commonwealth Games take place every four years and bring together athletes from across the Commonwealth for 11 days of competitive sport. It is viewed by a global audience of up to 1.5bn with between 500,000 and 1million domestic and international visitors are expected to visit the area during the Games.
Improving Mental Wellbeing Through Moving More
Kickstart Your Health!
Healthy changes start with little changes. Whether you want to lose weight, get active or quit smoking, Better Health is here with lots of free tools and support.
You can also find simple ways to lift your mood with Every Mind Matters. There has never been a better time to kickstart your health. Let's do this!
Everyone can benefit from taking simple steps to look after their mental health and wellbeing. Good mental health helps us relax more, achieve more, and enjoy our lives more, and there are lots of things we can do to keep on top of our mental health and prevent problems escalating, just as we would do with our physical health.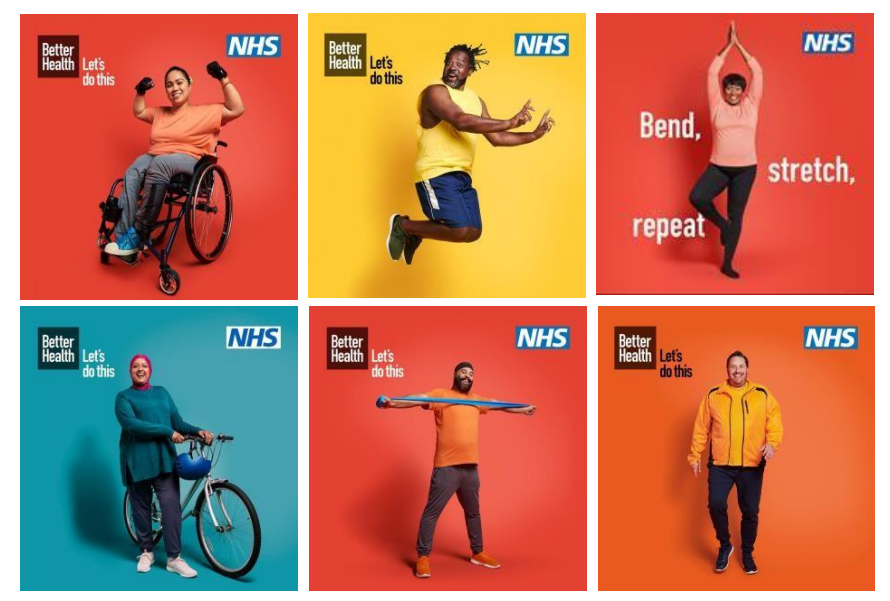 Kickstart Your Health Today!
More ways to kickstart your health
If you want to improve other aspects of your wellbeing, we have more great free tools to support you: